[ad_1]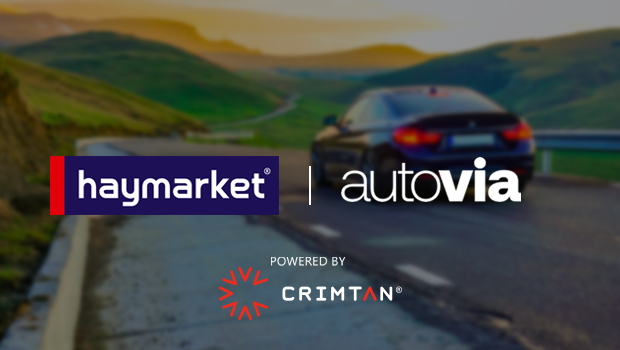 Two of Britain's leading automotive publishers have put aside their rivalries and teamed up with Crimtan to offer post-cookie solutions to advertisers.
Autovia and Haymarket Automotive are two of Britain's biggest automotive publishers. Between them, they own Auto Express, BuyaCar, Car Throttle, DrivingElectric, Car Buyer, evo, Octane, Autocar, Car Accessory Trader, Classic & Sports Car, Move Electric and What Car?, giving them unique and unrivalled access to industry data.
The rivals came together out of recognition that there were greater threats from the duoploy of Facebook and Google, and a changing advertising landscape, than each other.
Under the agreement, they will combine their data sets to offer data-driven advertising solutions across the open web and other digital channels. Their combined data understands every user's journey, and they will be able to share this insight with advertisers to help them deliver timely and relevant messaging to their target audience at every stage of the car purchase journey.
This innovative new digital solution is powered by established global programmatic experts Crimtan, and will provide dynamic connected media delivery against highly targeted audience signals.
Autovia and Haymarket chose Crimtan as their programmatic partner because they would be more in control of their joint data. Chris Daniels, chief revenue officer, Haymarket Automotive says: "We didn't want to take the data and merge it into a pre-existing sell or product, which unvalued the purpose of what we want to achieve and the value in our brands – driving a better ROI for clients through quality known audiences that we as publishers control."
This partnership is an exciting proposition for automotive brands, and sets an interesting trend for publishers in other industries looking for ways to leverage their first-party data in the wake of the demise of the third-party cookie.
Steve Machin, advertising director, Autovia Group says: "Both Autovia and Haymarket Automotive are fortunate enough to command hugely valuable audiences that drive car sales in the UK, and our first party customer data is second to none. By coming together we are able to provide an even stronger offering for OEMs, for the first time allowing them to use the collective intelligence across our websites and audiences."
Chris Daniels, chief revenue officer, Haymarket Automotive, says: "This announcement is significant for the fact it brings two traditional competitors together in order to provide a truly unique offering for advertisers in the automotive industry. We believe that our combined data sets will provide advertisers with unrivalled access and insights into a committed in-market audience."
Paul Goad, CEO, Crimtan, says: "This deal puts us – and therefore our clients – on the front foot, ready for when the Google third party changes come into force next year. By working together with Autovia and Haymarket Automotive, we are ensuring that we have a future-proofed first party audience offering ready-for-market."
[ad_2]

Source link