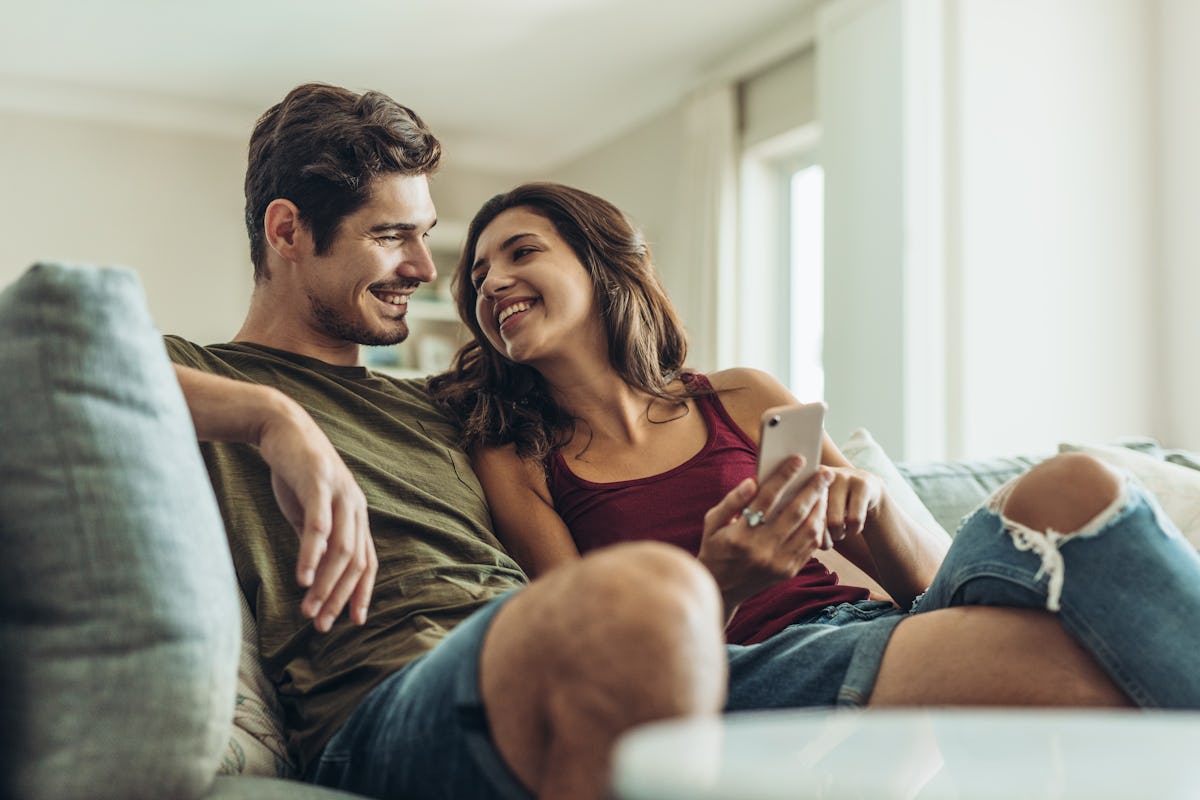 If you're feeling like you want a little more than your usual "streaming reruns on TV and chill" nights, there is absolutely more out there to keep things exciting for you and your partner. It is perfectly normal to fall into a routine and get comfortable with the person you love, so surprise them a little on your next night (or day!) in with something out of the ordinary. Make it effortless for you, and not complicated or expensive – as long as you are putting in effort and enthusiasm, your partner is sure to be on board with whatever you bring to the table. Check out some of our ideas below to get inspired for your next rendezvous.

1. See a Real Show
Turn off the electronics and put on that outfit that makes you feel like the hottest person in town – sometimes getting out of the house and into a sexier atmosphere is all you need to start feeling some type of way. You could find a local burlesque show, see some drag queens work it on stage, or find a comedy club that has some more "adult" themes. Whatever it ends up being, it should turn you on and keep your television off for the night!

2. Find Your New Favorite Toy Together
Using toys during sex is not as uncommon as you may think – about 40% of women in relationships use toys with their partner regularly. But if you're in the 60% or so who don't use them, it can be fun to explore and imagine new things to try together by shopping for some toys. There are the classics like bullet vibrators or penis rings everyone should have in their chest of toys, or you can try things like a glass or silicone dildos, harnesses, or anything in between!

3. Give Each Other a Massage
You could go out and get a couple's massage, but for less money and to be more intimate with your partner, why not do it yourself? Getting a massage has many benefits like relieving muscle tension and improving circulation, which are both things that make for better sexy times in the end. Pick out some warming massage oil, or one that just smells great, lay your partner down, and get started! You both will be feeling all warmed up in no time.

4. Get a (New) Room
Change the scenery up and book a nice hotel room for you and your lover to stay at for the night where you don't even have to wash the sheets the next day. It will give you a chance to explore the space, and your bodies, in ways you may not have thought of or had wanted to do (with your pet or kids around) at home. With a fresh space comes new perspective, so don't be afraid to get creative while you know there's no one around to possibly hold you back.

5. Explore New Tastes and Textures
If food in is your love language, then this could be what inspires you the most. Aphrodisiacs are foods that are said to boost your libido, such as pistachios or oysters, so find an oyster bar or some pistachio-crusted entrée to enjoy together to set the mood. Or, you could get straight to it and find some flavored lubes or escorts in Liverpool to make any encounter a little tastier and a little wetter, too.

Bringing in a little extra spice to your love life is always fun no matter if you're in a newer relationship, or you're practically an old married couple by now. Watch and see how much better your connection can get by implementing some of these sexy ideas into your next date night.